Hearts raised High - MCCDC - The Place To Be!
Sunday Services at 9:00 AM (ASL) and 11:00 AM with Adult Sunday School at 11:15 AM and Children s Church at 11:00 AM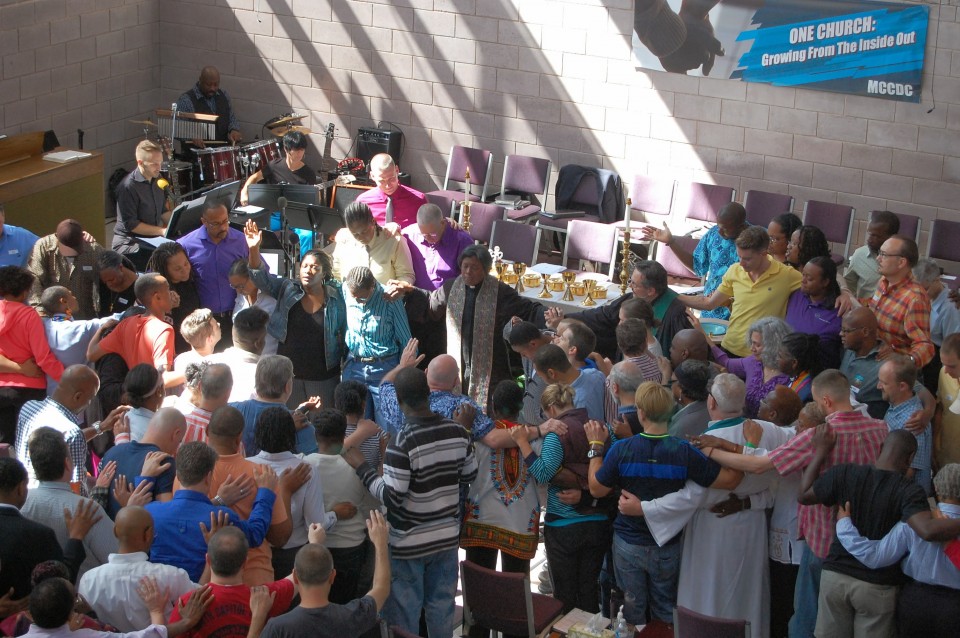 Who We Are
Welcome to a determined church that is seeking to overcome all obstacles to discover a renewed vision. Though we have a storied and colorful past, today we are about renewed growth, renewed programs, and renewed opportunities.
What We Believe
Sundays 9:00 (ASL) and 11:00 am Held at our Ministry Center, 474 Ridge Street, Northwest, Washington, DC 20001. Our 9am worship customarily lasts an hour while our 11am worship customarily lasts 1 hour and 15 minutes.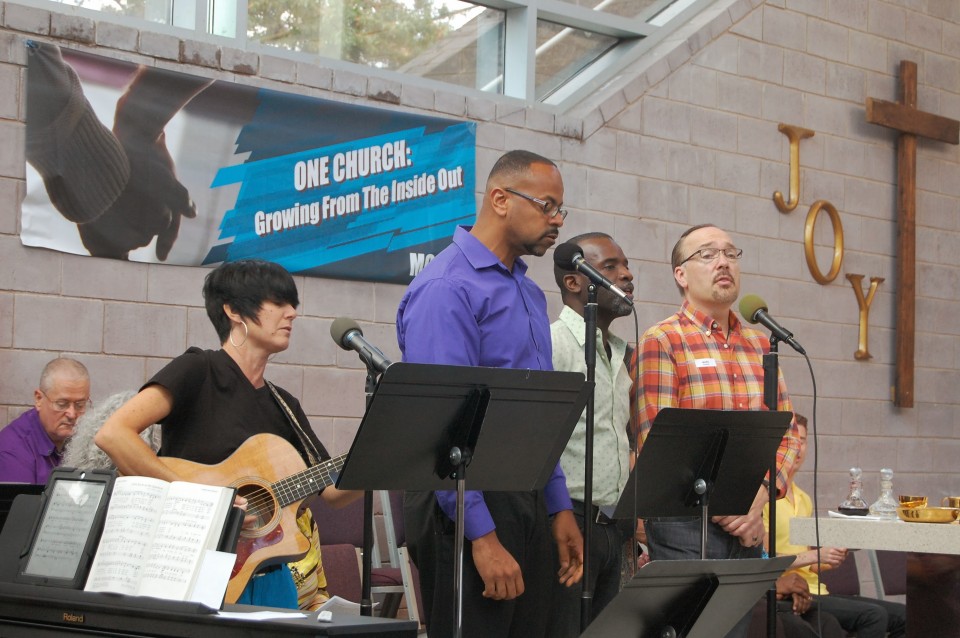 What We Do
MCCDC was founded in 1970 by Rev. J. E. Paul Breton as the Community Church of Washington, D.C. It was chartered on May 11, 1971 by the Universal Fellowship of Metropolitan Community Churches.
MCCDC is a part of the Universal Fellowship of Metropolitan Community Churches (UFMCC), a Christian movement that was started by the Rev. Elder Troy Perry in Los Angeles, California in 1968, preceding the Stonewall Riots by a year. MCCDC and UFMCC from our founding have been focused on bringing the transformative power of God's spirit to all people.
UFMCC's Statement of Faith …

This is the simple declaration of what UFMCC believes, as stated in our By-Laws, and accepted by our General Conference: "Christianity is the revelation of God in Jesus Christ and is the religion set forth in the scriptures. Jesus Christ is foretold in the Old Testament, presented in the New Testament, and proclaimed by the Christian Church in every age and in every land."

Founded in the interest of offering a church home to all who confess and believe, Metropolitan Community Churches moves in the mainstream of Christianity.

Our faith is based upon the principles outlined in the historic creeds: Apostles and Nicene.

Our weekly EBLAST newsletter is emailed Thursdays and contains information on upcoming worship events, spiritual growth classes, social events, outreach, volunteer opportunities and other ways to become connected with our faith community.
View this weeks EBLAST or to subscribe, add your email address and hit enter: